All the details for your peace of mind
If you have any questions about our range of products, ingredients or anything else, shoot us a message via the enquiry form on this page!
The following items are sourced and certified halal from the farms, however during the transportation/processing/manufacturing process to and in the factory through to our stores the product cannot be guaranteed halal.
They are delivered to our premises and precautions are taken in the cooking methods of our dishes, however our supplier's factories and restaurant kitchen environments are not certified by the A.F.I.C.
We clean tongs, boards and pans when preparing these dishes mentioned within the parameters of above. You must order without basting/marinade/sauce.
The following items are on our halal food menu:
400G Rump
Chicken Breast
All Beef and Lamb patties
Chicken Wings
Lamb & Beef Ribs
For those with allergies, we have compiled a list which is quick and easy to read!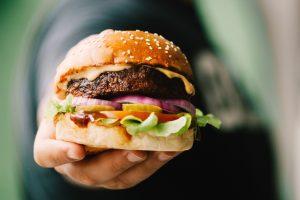 Go Beyond
No meat… No worries. R&B launches plant based burgers in Australia
Read More »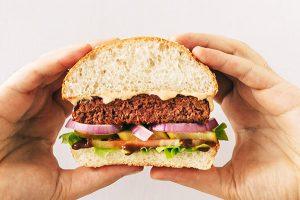 Go Beyond
Now all your mates can enjoy a burg whether they're vegos or trying to keep their red meat intake down!
Read More »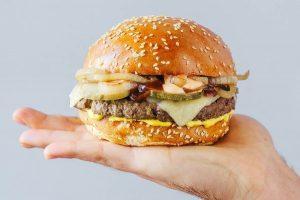 News
Wagyu beef originates from Japan and is considered by many the best beef on the planet. When it comes to burgers, there's beef, and then there's Wagyu.
Read More »
The sauce, straight to you!
You want it? We got it! Just like our burgers, our app is full of the juciest details. We've got the specials, news, store openings… you name it! Get the sauce today.