What's hot off the grill?
Cooked low and slow for 8 hours, then flame-grilled with our home-made BBQ basting.
Served with Chips or Cabbage Salad.
Choose between a seeded, vegan or gluten free bun (+$1.5)
Available in a Single patty or our AWESOME MIGHTY DOUBLE

Your meal served with your choice of Chips or Cabbage Salad
Tasty tasty wraps – get in my belly.
Something a little lighter? Or perhaps a saucy side to go with your rack of ribs?
It's hard to imagine a way that could possibly make our ribs, burgers, wraps, and meals even better, but we've brought together our greatest minds, thought hard, and made it happen. We call it: extras. Our extras are all available for pocket change, and can add an extra serving of your favourite ingredients to your meal, or turn our menu items into a foodie masterpiece of your own making. Choose from avocado, bacon, Swiss cheese, American cheese, and pickles, to add that something 'extra' to your meal for a personalised dish. As always, our extras represent a list of fresh produce and exceptional quality dairy, giving you even more goodness in every bite.
Swiss cheese
American Cheese
Jalapenos
Pickles
Crispy Fried Onion
Salsa
Beetroot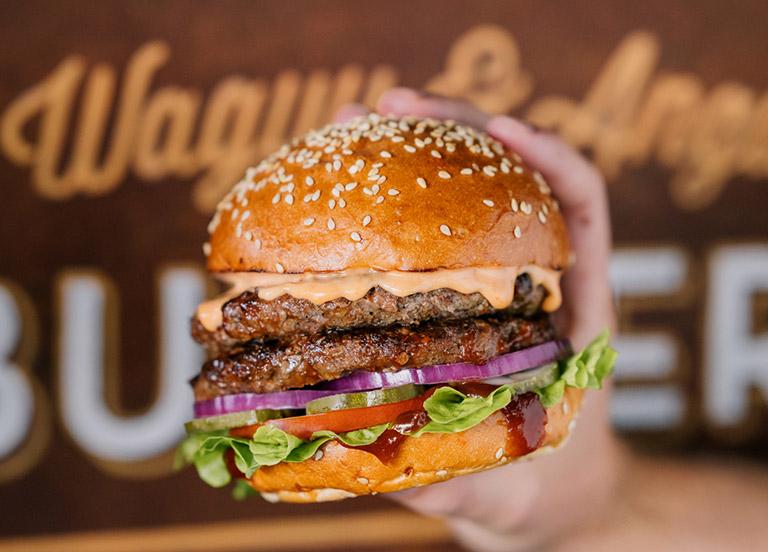 A little something to keep the kids happy while you enjoy your meal.
Served with chips.
We also have a selection of beer, wine and soft drinks available at all stores.
Please advise staff if you have any allergies. View our Allergy List for more.
Prices may vary across third party delivery service providers.