Are you ready to excite your taste buds?
Ribs & Burgers, famous for our mouth watering burgers, wants to share with you our revolutionary plant-based burgers that are bursting with deliciousness, we just know you will love them.
Whilst our name Ribs & Burgers would make you believe that we only serve juicy, 'melt in your mouth' meat dishes, did you know that we have the otption to swap any meat patty with an IMPOSSIBLE patty made from plants?
We are still huge lovers of meat, but we love our guests more, and because R&B is an inclusive brand, we want everyone, regardless of their dietary needs, to join our table and enjoy our food.
The next option, bursting with flavour, is The Fable Mushroom burger, crowned with tender pulled brisket style mushroom, known as fable mushroom, Swiss cheese, lettuce, tomato, onion and aioli. To veganize this option, we just replace it with a vegan bun, vegan aioli & vegan chipotle aioli, then add pickles.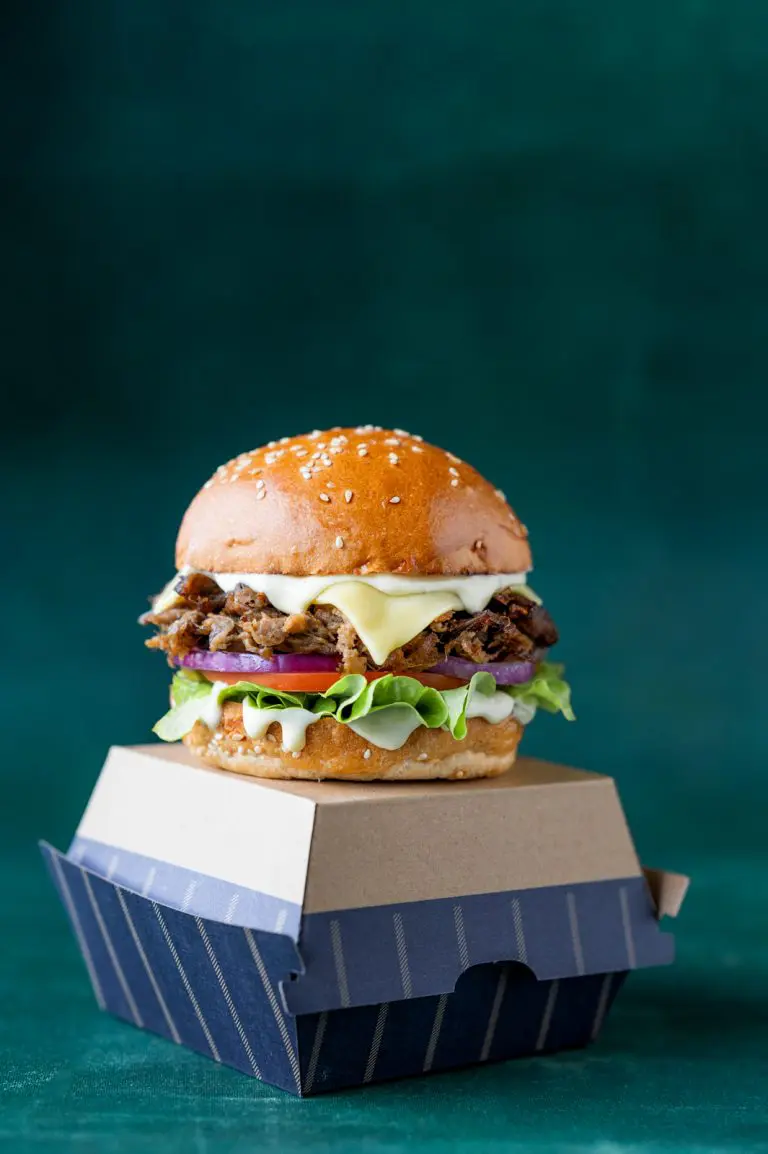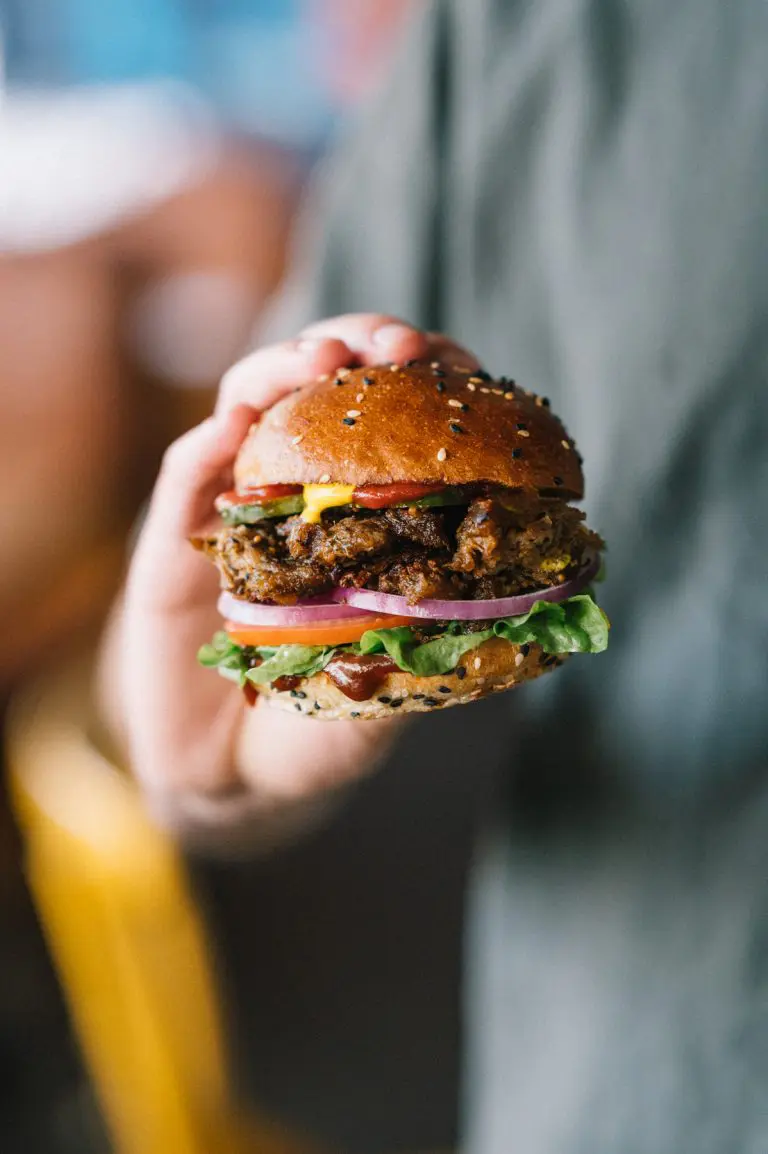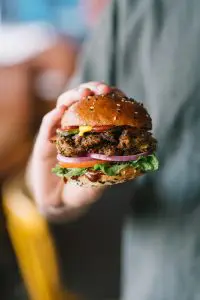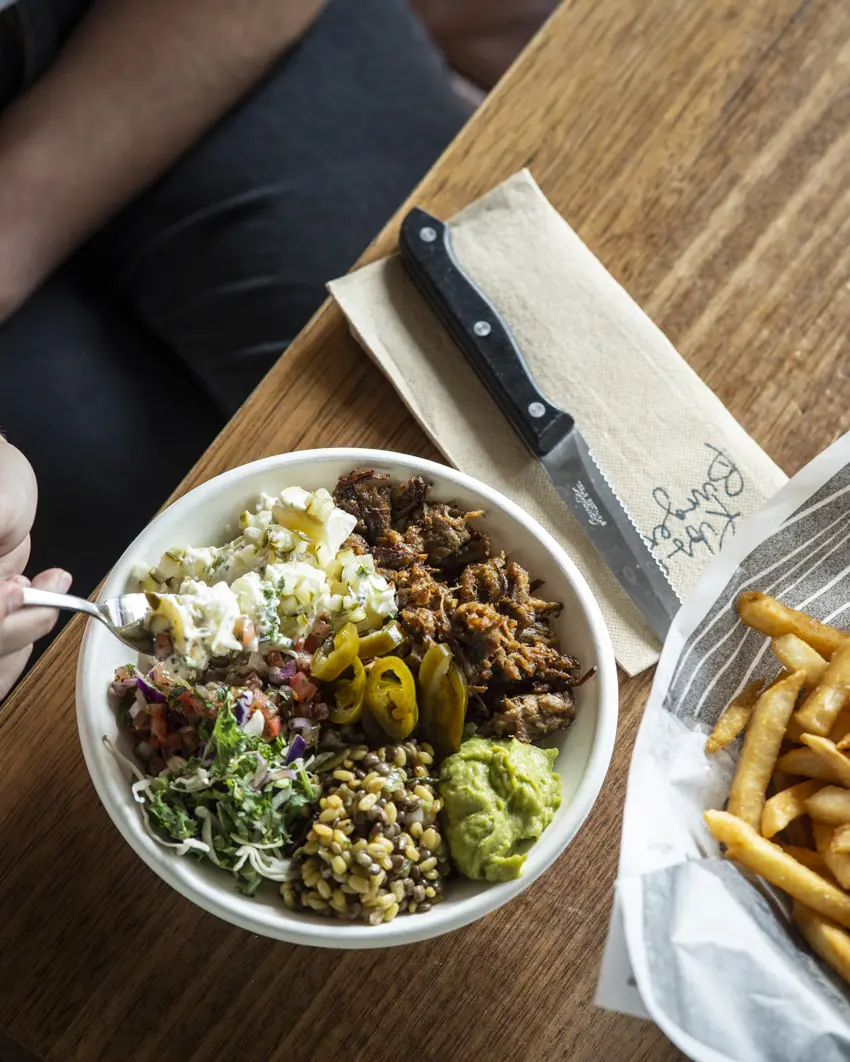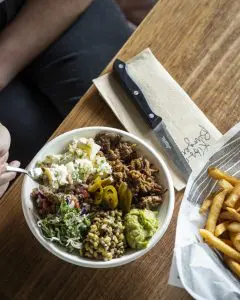 Now, we have all our guests spoiled with meat free burgers for the soul, where food choice is not about giving up something, it is about finding something just as good or better.
Our menu options cater for everyone's lifestyle and dietary requirements, be ensured your indulgence is never compromised.
Please note we cannot guarantee a meat free cooking environment