Welcome to Randwick. The sleepy suburb of Sydney was once a quiet spot, approximately six kilometres from Sydney's central business district but is now a thriving community known for its vibrant horse racing community, beautiful historic buildings and of course, a plethora of local shops and cafes for you to enjoy. From a burger takeaway to a grillhouse, they've got it all for you to enjoy so you'll never wonder what to do in Randwick again. Throughout this blog, we'll detail the fun you can have when you spend the day here.
Follow along as we take you through some of the highlights that you can see for yourself when you spend the day wandering around this hidden gem, from where to eat in Randwick to what to see in Randwick, there's truly something for everyone.
Start The Day With Delicious Food
Whenever you enter any new place your first question should of course always be, where to eat in Randwick? Depending on the time of day you get there, you'll be craving something a little different, but rest assured that there are plenty of Randwick restaurants, cafes and takeaway shops. If you're arriving in the morning, stop by one of the many cute cafes lining the streets to grab yourself a bite.
However, if you've headed over a little later in the day and you're looking for something cheap and cheerful with major flavour payoff, then you truly can't beat Ribs & Burgers in Randwick for a meal that'll fill you up and won't break the bank. If you're looking for something to bite into whilst you wander, you can't go past the decadent Lamb Shoulder Wrap for a taste you can sink your teeth into without the use of cutlery, it truly cannot get any better! Now that you've gotten some tucker into you, it's time to see the sights.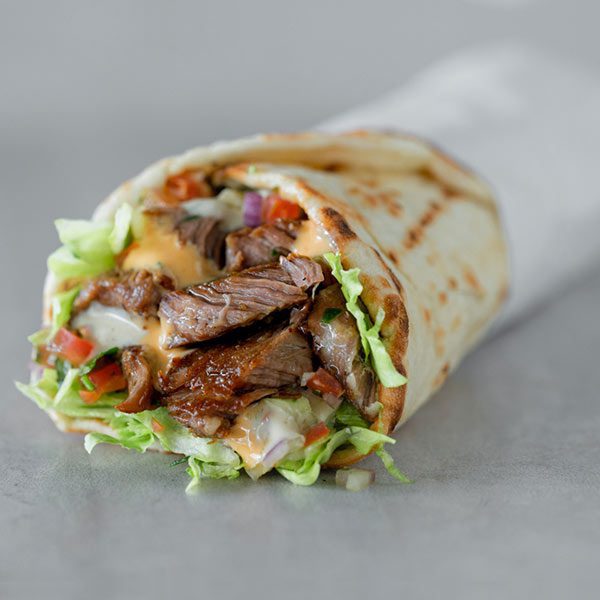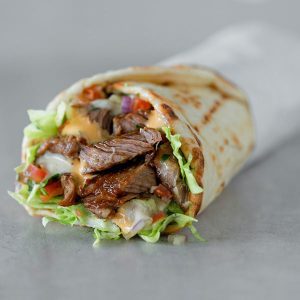 Head Over To The Racecourse
As we previously mentioned, Randwick is now known for its vibrant racing culture, so you couldn't stop by without checking out the famed racecourse. The Royal Randwick Racecourse is an attraction worth checking out if you're wondering what to do in Randwick, and if you happen to stop by during a race day, you'll be delighted. This spot showcases the very best of Sydney racing style, a fine athletic spectacle and of course more delicious food, with over 35 bars and restaurants located within the racecourse. So, whether you're looking for burger places or finger food, there will definitely be something here to satisfy those cravings.
The Royal Randwick has firmly established itself as a part of Australian culture, with it being the longest-standing racing venue in the entire country, having been around for over 150 years. Being in close proximity to both the central business district and the airport means this spot is seriously easy to get to and will draw a stylish and vibrant crowd from across Australia. So, whether you're interested in the theatrics and athleticism of racing, ready to showcase your most extravagant racing style, or simply there for a fine restaurant, there's something for everyone at the Royal Randwick.
Stop By The Cinema
On the other hand, if you're something a little more lowkey, or perhaps just something that you can partake in without being in uncomfortable shoes, then the Ritz Cinema is the spot for you. If you're wondering, 'what is Randwick known for?', then this one's for you. When you head over you'll be hitting two birds with one stone. Not only is this a venue that will show you the latest blockbusters as well as the most intriguing independent films, but it also happens to be a landmark all on its own. The Ritz was built in 1937 and is so beloved that it is now heritage listed, so it won't be going anywhere anytime soon. Its addition as an important part of what to do in Randwick is deeply important as it adds a unique charm and vibrance to the locale whilst also providing the cheapest available tickets to those wishing to pop by. So make sure you stop by, if not for the latest in entertainment, then simply to marvel at the beauty of the Ritz Cinema.
Wander Through The Park
Once you've finished up at the movies, it's time for some fresh air. As with most little pockets around Australia, you'll find some beautiful parks in which you can spend your time. A particular favourite for locals is Alison Park. Located near Alison road (hence the name) this is the ideal place to pop by for a stroll on a sunny day. Filled with broad leafy trees and long stretches of walkways for which to wander, you can't find a place more picturesque than this. Plus, if you happen to stop by with kids, Alison park also happens to have a playground, so it's most certainly worth it simply for this. Head on over for a picnic, a play or simply a walk and enjoy all of the simple pleasures that Randwick is known for.
Finish With Some Dinner
After a day of excitement, you must be hungry. Now is not the time for a quick bite but in fact something more substantial like a ribs restaurant or simply a grill restaurant so that you can consume all the salty, sumptuous bites that you've been craving. Once again, Ribs & Burgers is the ultimate spot to stop by and pick up some delicious items. We offer a full range of succulent rib feasts and decadent burgers, plus sides you can't miss. These options are the ultimate choice for where to eat in Randwick after a long day out, and the best part is, we won't break the bank. If you're wanting to know what to do in Randwick, stop by somewhere fun and relaxed for a delicious bite to eat- just be sure not to wear white!
What To Do In Randwick
Randwick is the ultimate spot to stop by, whether you're touring New South Wales or simply looking to explore new pockets of Australia. And, with a Ribs & Burgers location right in the heart of the suburb, you know that they've got good taste, literally. So whether you're touring Randwick or simply looking for your nearest location, head on over to Ribs & Burgers location for a bite you won't forget.