A burger with a fulfilling and savoury taste cannot be beaten. But a burger with a layer of cheese can truly go beyond expectations. Whether you'd go for the classic melty American cheese or the distinctive and traditional Swiss cheese, after all, the best cheese to put in a burger is an option with many subjective tastes.
But the question remains, what is THE best cheese to put in a burger? Read on for our most favourited cheese options, and our ultimate top pick at Ribs & Burgers.
Throughout this blog, we will be discussing the best cheese to put in a burger, which includes:
American Cheese Can Be The Best Cheese To Put In A Burger
Not surprisingly, one of the most popular cheeseburger toppers is American cheese, which is typically a variety of cheddar with a creamy and salty flavour and medium-firm consistency. American cheese melts beautifully and has just the right amount of sharpness, making it the perfect all-rounder for a classic cheeseburger.

"If it ain't broke, don't fix it", is most likely the best way to describe the classic American cheese, as the best cheese to put in a burger. So, why not take a delicious bite of our Old School Cheese Burger, over at Ribs & Burgers today?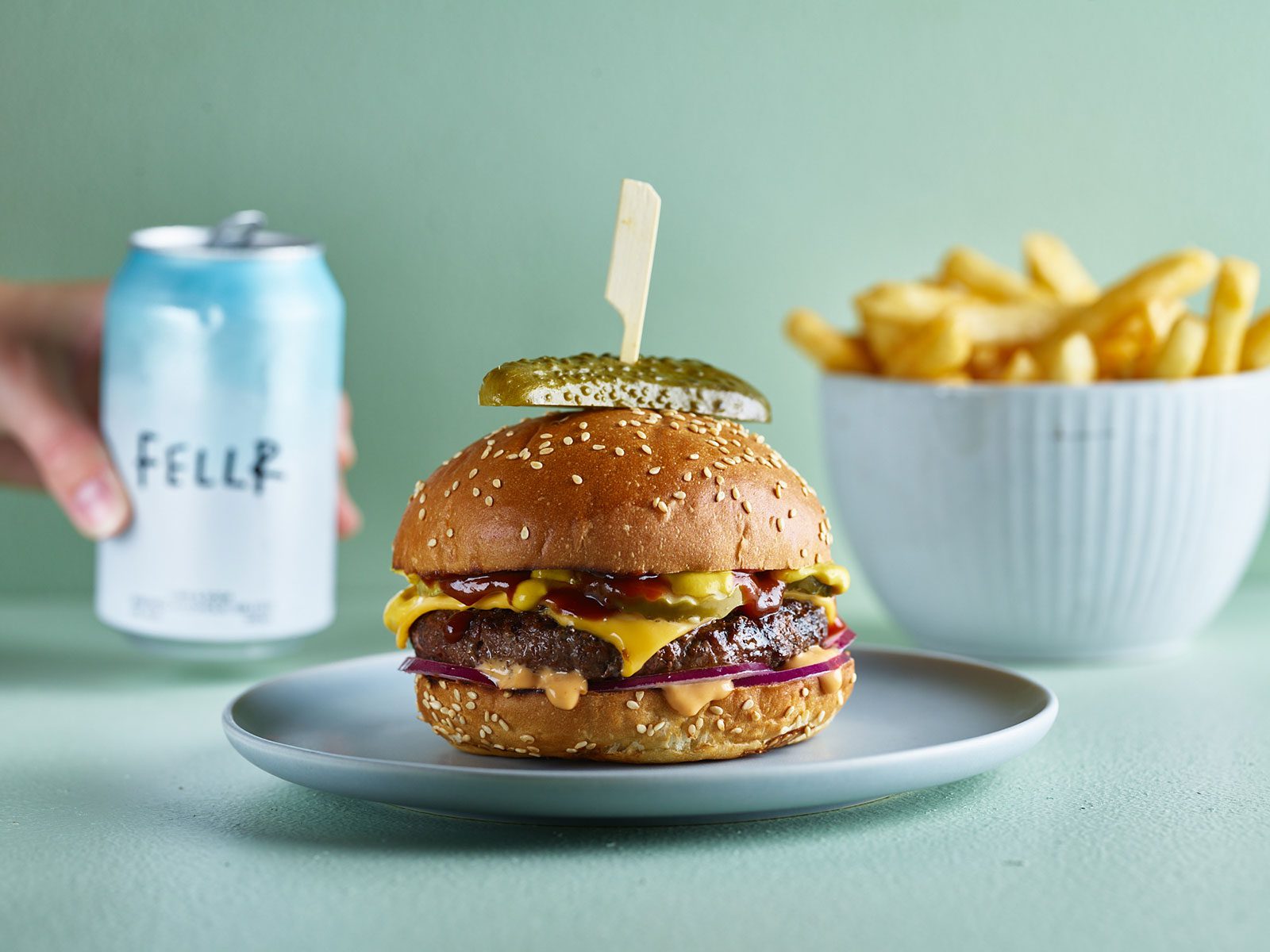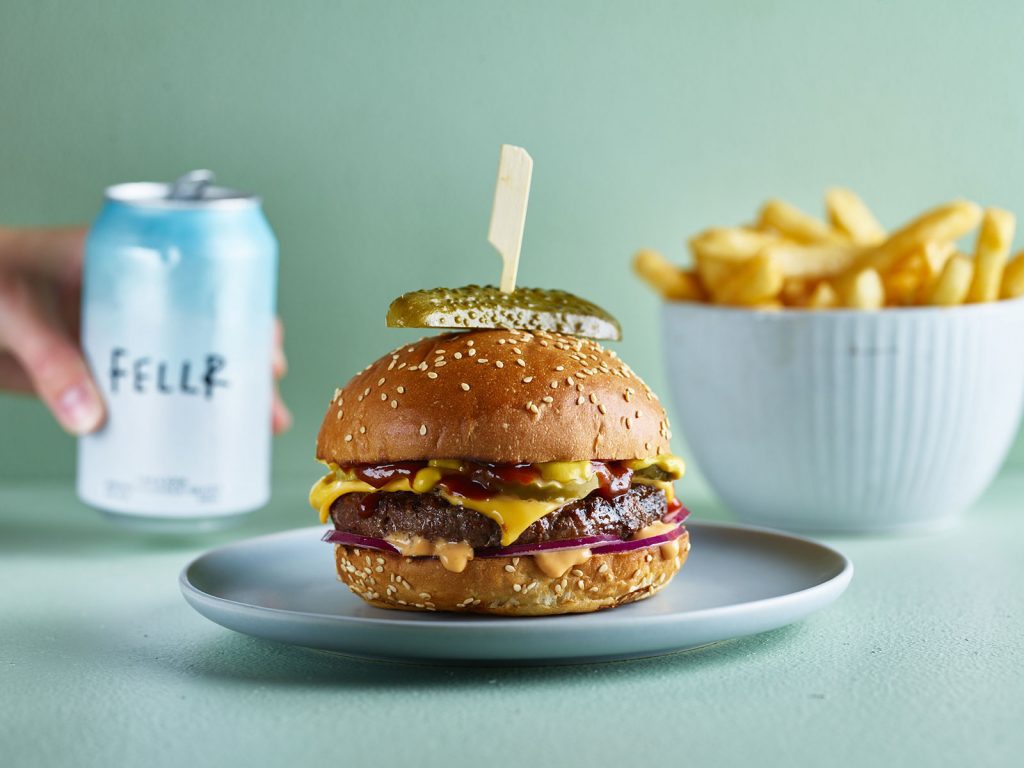 Swiss cheese Can Be The Best Cheese To Put In A Burger
Swiss cheese's super-melty texture makes it a great choice to accompany a burger. Its nutty and buttery flavour is distinctive enough that it can hold its own atop a beef patty, but mild enough that it doesn't overwhelm. Traditional Swiss, provides a stronger flavour while baby Swiss is more subtle.

Now, if you are looking for a more traditional tasting cheese to put in a burger. There is nothing better than trying our Wagyu Cheese & Caramelised Onion Burger at Ribs & Burgers today, where swiss cheese can be your choice to be the best cheese to put in a burger.
Gouda Cheese
A traditional Dutch cheese, gouda is fast growing in popularity around the globe. It's creamy, mild and found in a red wax rind – and it makes a delicious cheeseburger. It also comes in a smoked variety, which puts a bold and unique twist on the traditional burger.
Blue cheese
With its deep, bold flavour, blue cheese is known for making a cheeseburger truly decadent. Many high-end joints feature blue cheese along with a wagyu patty or thick slices of bacon to create an extra rich and flavourful burger – very indulgent but not for the faint-hearted!
Goat cheese
Done right, goat cheese aka chèvre adds a creamy and luxurious tang to a cheeseburger. Given its complex flavour, goat cheese is best paired on a burger with some caramelised onions or chutney rather than good-old ketchup and mustard.
Brie
Sure you might be used to seeing cheese on top of your burger beef patty, but what if we told you there's a whole new world of delicious possibilities with cheese inside the patty? If you're feeling experimental, brie's creamy texture makes it one of the best choices for a stuffed patty.
Can Vegan Cheese Be The Best Cheese To Put In A Burger?
For the plant-loving friends among us, there are plenty of great vegan cheese options available today that pair beautifully with a vegan burger. The great thing about quality vegan cheese is that it melts (and tastes) just like regular cheese, but with no trace of animal products.
The verdict?
We know a thing or two about cheeseburgers, and we're confident we've found the very best cheese to put in a burger (well, two kinds of cheese actually). Our irresistible combination of American and Swiss cheese melted over our juicy beef patties can't be beaten! Hungry yet?
You can order online with a click of a button through the Ribs & Burgers website. Come in and try our incredible burgers at a location near you.