If in doubt, order this classic burger with American cheese and mustard for a supremely satisfying meal.
Want to check out our halal items or check any allergy info? Please refer to our allergen statement for more infomation by following the link below!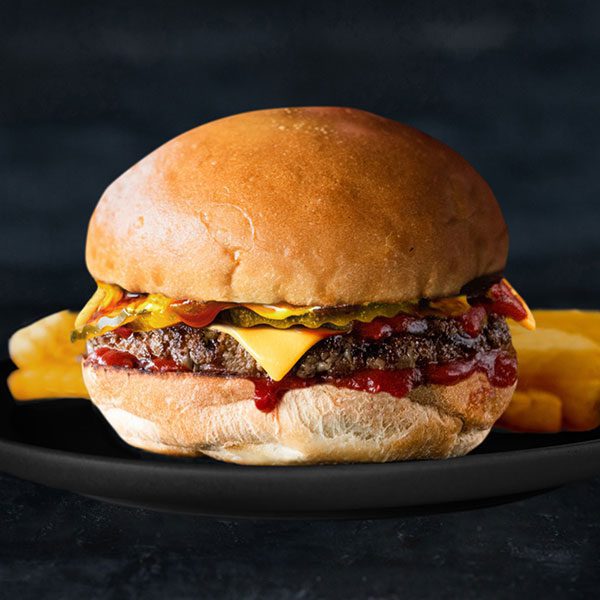 As we operate working kitchens please be aware that there is always a risk that traces of allergens may be transferred to ingredients during storage or preparation of food in our kitchens. For these reasons Ribs & Burgers Australia are therefore unable to guarantee that any items sold is free from traces of listed allergens. Although every possible care has been taken to ensure that these menu items are allergy free, certain items may still contain traces of allergic ingredients as they are prepared in facilities that also process milk, egg, fish,crustacean, nut & sesame seeds products. Values & numbers used are averages only & fryer/oil has contaminates of cross allergens.