Summer is coming, you can sense it in the air. The days are getting longer, the asphalt is getting burnier, and Ribs & Burgers are releasing a summer menu!
We're adding feeds that can help you power through the sun and the surf and right into the air-conditioned comfort of our restaurants. Dine in or take away and share with your friends while listening to your favourite tunes on the radio or streaming service of your choice.
350g Rump Steak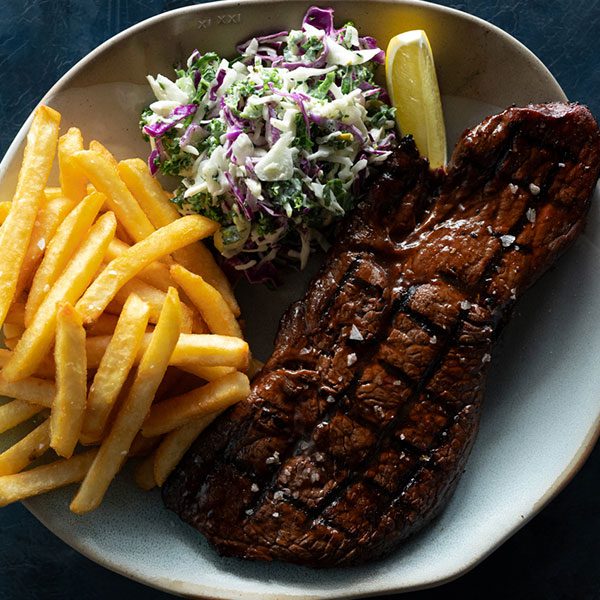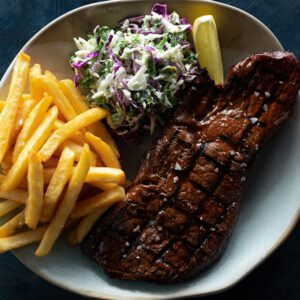 Meet our 350g Rump Steak – it's not your everyday steak; it's the juicy showstopper you've been craving. We take that tender rump, grill it to smoky perfection, generously season it, and then give it a buttery bath just for fun. It's the kind of steak that makes other steaks jealous. It's safe to say it's a carnivore's dream come true (sorry, vegos).
Greek Salad
Behold our Greek salad sensation! It's not your average salad; it's like a Greek holiday on a plate but without the need for a passport. Picture this: crisp iceberg lettuce, juicy tomato, refreshing cucumber, and red onions, all hanging out together. And, of course, no Greek salad would be complete without those irresistible olives and creamy feta cheese. It's so good even Zeus would approve.
Jalapeno Cheddar Wagyu Burger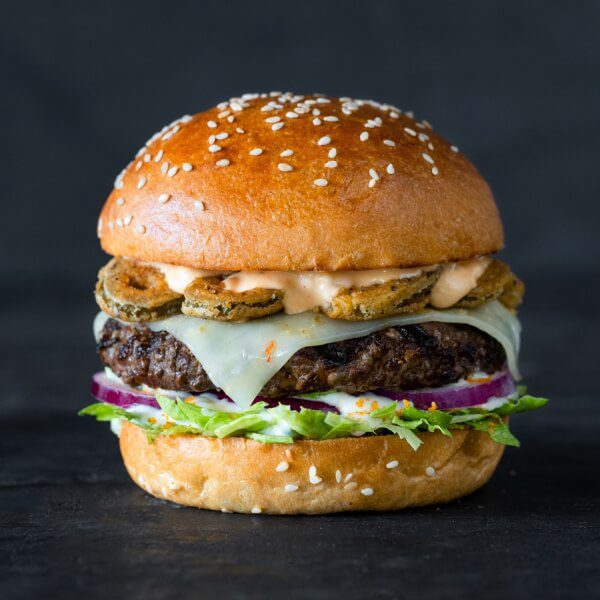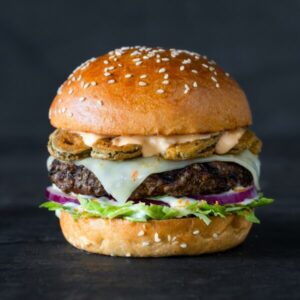 Say hello to our Jalapeno Cheddar Wagyu Burger – it's like a flavour explosion at a spice convention! We've got jalapenos that pack a punch, cheddar cheese that's as oozy as a cheesy love story, and a succulent wagyu beef patty that's the star of the show. And, of course, all the usual suspects are here to party. Spice lovers, buckle up for a wild ride.
Take the edge off your hunger and behave like a human again, with Ribs & Burgers.