At Ribs & Burgers, we are dedicated to consistently staying ahead of BBQ trends. We are always looking for ways to extend our menu to ensure our customers are provided with exciting options that will leave their mouths watering.
Whilst we already offer a diverse range of products such as beef burgers, ribs and a plant-based selection, we had not previously dived into the world of BBQ chicken.
Well, that was until now. We have a new menu announcement!
You heard us right; we are coming in hot with a new tasty range of smokey and sweet BBQ glaze at the forefront of our new dishes. Whether you're looking for a BBQ chicken wrap or a glazed chicken burger, our new menu offers all things BBQ chicken, with some extras for our beef-loving fans. Don't worry, we're not selling you out!
Here's what's new at Ribs & Burgers and the following range within our new menu announcement: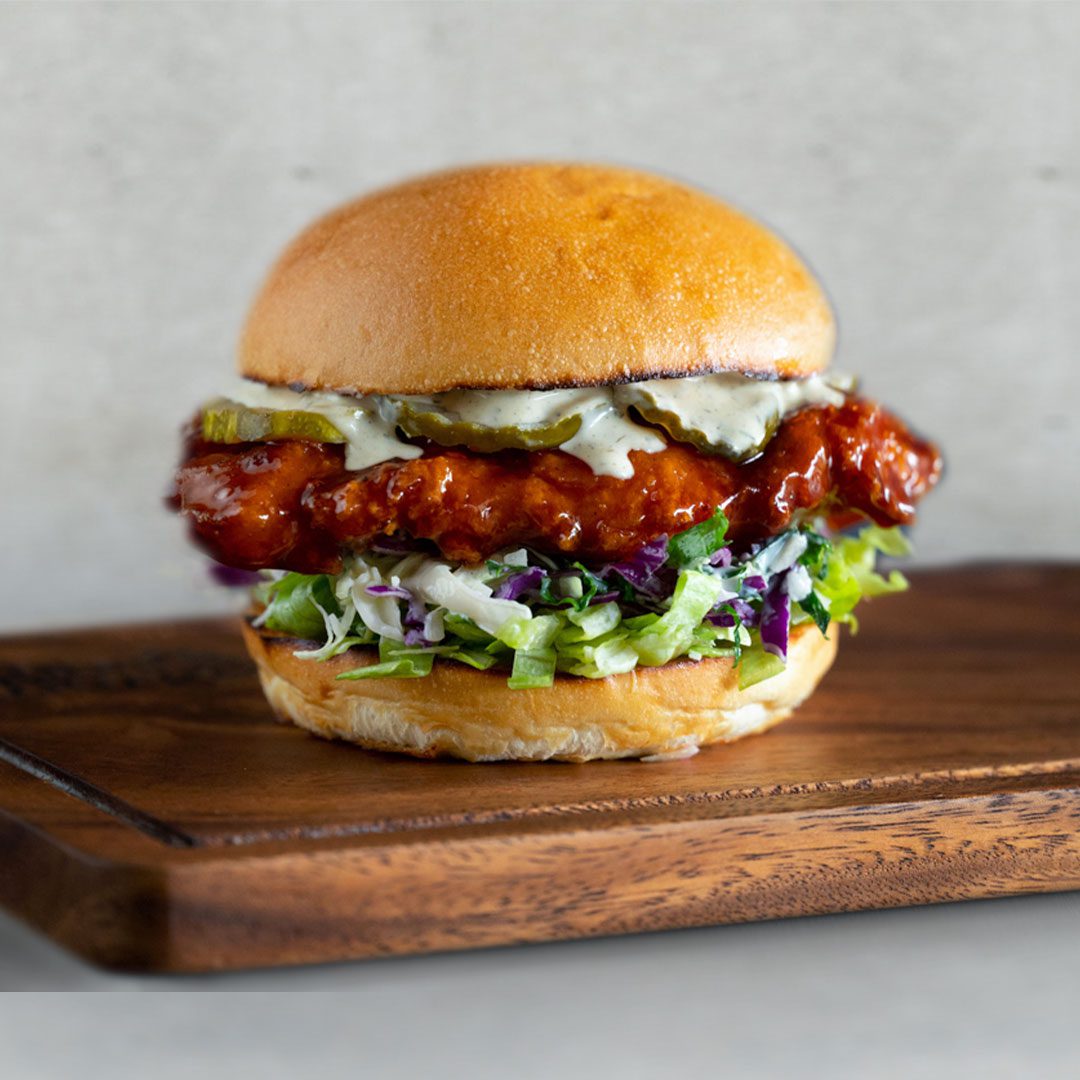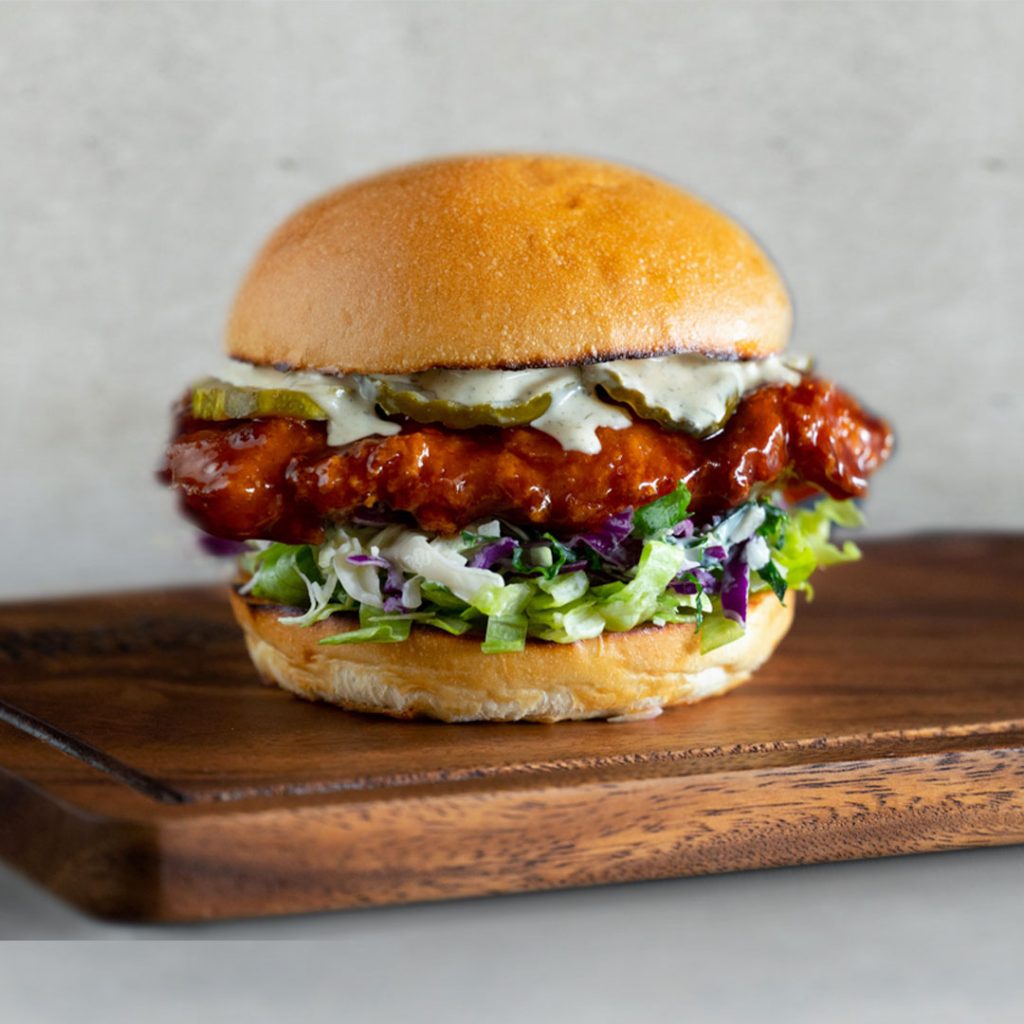 What's New at Ribs & Burgers?
If you're a regular here at Ribs & Burgers, you will recognise that we aren't entirely new to serving chicken. However, our previous range of chicken products incorporated more neutral flavours such as lemon and herb, and now we are ready for something more intense!
Our BBQ glaze is next level and takes you on a real taste journey. We were passionate about making our glaze tasty and tangy and took time to perfect our recipe to ensure this was the case. We use classic BBQ sauce ingredients to create the iconic sweet and smokey taste that we all love in BBQ but added secret touches to make a sweet chilli kick that will tantalise your tastebuds with the excitement of flavours.
BBQ Glazed Tenders
First, of our new menu announcement, take our BBQ Glazed Tenders. This indulgent snack features salty, sweet and smoky flavours for the ultimate taste sensation. We pair our glazed tenders with ranch dip so you can dunk your tenders into a creamy, rich sauce for added comfort.
BBQ Glazed Chicken Burger
On the other hand, our BBQ Glazed Chicken Burger hits all the spots. Lose yourself in succulent flavours such as crispy chicken, crunchy fresh lettuce, and tangy pickles, all lovingly embellishing the taste of our BBQ glaze. We pair this decadent burger with ranch sauce for a comforting base note.
Crispy Chicken Wraps (Plain or BBQ Glazed)
In our new menu announcement, the final BBQ Glazed Chicken option is the Crispy BBQ glazed chicken wrap. Like all the best chicken wraps, ours equally incorporates flavours and textures for a breathtaking meal. We take golden tenders and decorate them with crunchy lettuce, tingly salsa, rich aioli and BBQ glaze and lovingly caress them in a soft wrap for you to enjoy.
Alternatively, should BBQ not be your thing, we can also serve this delicious delight with Ribs & Burgers special sauce instead of smoking BBQ chilli instead!
Pulled BBQ Beef Brisket
Our first beef option is the Pulled BBQ Beef Brisket Wrap, a truly indulgent meal that will have you licking your lips from the sight of it alone! To get that signature pulled brisket texture, we slow cook our beef with love, allowing the divine BBQ tastes and aromas to deepen and take to the meat. We then pair the beef brisket with crunchy lettuce, zingy peri mayo, tantalising salsa and creamy ranch. All these taste sensations combine for a mouthful oozing with flavour.
Beef Brisket Bowl
Our next beef option doesn't include BBQ glaze but still delivers an unbelievable taste and is a healthier alternative to some of our other options, thanks to the added veggies such as cabbage, lettuce and avocado in the Beef Brisket Bowl. We up the flavour by adding spicy jalapenos, tangy pickles and scrumptious salsa bedded with wholesome grains to ensure you still get a healthy serving of carbs and fibre.
Mega Snack Pack
Rounding off our new menu announcement is the Mega snack pack, which takes your meal up a notch. The mega snack pack comes with a bed of warm, comforting chips coated in an indulgent cheese sauce, peri mayo & lively salsa. We then top them with either slow-cooked pulled beef or crispy chicken. Both options are equally as tasty but provide different flavour palettes in terms of richness, with beef being a deeper flavour.
Of course, you can pair any of the above options with your favourite side to take your meal a step further, but all are delicious on their own and provide enough flavour and texture to keep you satisfied.
New Menu Announcement: Be one of the first to try our new range
If our new options are tickling your fancy, why not come and give them a try? The world of Ribs & Burgers is continuing to grow. Our Ribs & Burgers locations can be found far and wide with locations in New South Wales, Victoria, Queensland, Western Australia, the UK and South Africa.
As we are a premium casual-setting restaurant, you aren't required to book a table before visiting our restaurant. Additionally, you can order online for pick up or delivery and also browse our restaurant menu online to delve into all the exciting options you can expect when dining with Ribs & Burgers.
So, why not pop up at a Ribs & Burgers location near you and experience our new menu announcement full of delicious offerings today? Mouthwatering food waiting for you to try!