When it comes to Valentine's Day, you should be spending it with the person you love and celebrating by doing something you both enjoy. If you are both lovers of Ribs & Burgers, it can be challenging to find a way to create a special and romantic tone whilst tucking into a burger. Well, that was until Ribs & Burgers Grillhouse created a Valentine's Day Dinner menu that will satisfy your love for fast food while setting the perfect tone for an evening of romance.
So, why not spend the most romantic day of the year with us? With an exclusive Valentine's menu to mark the special occasion and a complimentary gift championed with relaxed, attentive service, we are confident that you and your beau will have a splendid day.
From tasty burgers to an indulgent chocolate brownie, we have created a heavenly option for fast food lovers on Valentine's Day. Not to mention, everyone who dines with us for Valentine's Day will receive a complimentary gift.
We teamed up with Young Henrys Brewery to create a one of a kind beer scented soap; a true way to indulge all of your senses on the most romantic day of the year.
Read on to discover how our Valentine's Day Dinner at Ribs & Burger Grillhouse will be the perfect treat for you and your loved one to enjoy this year.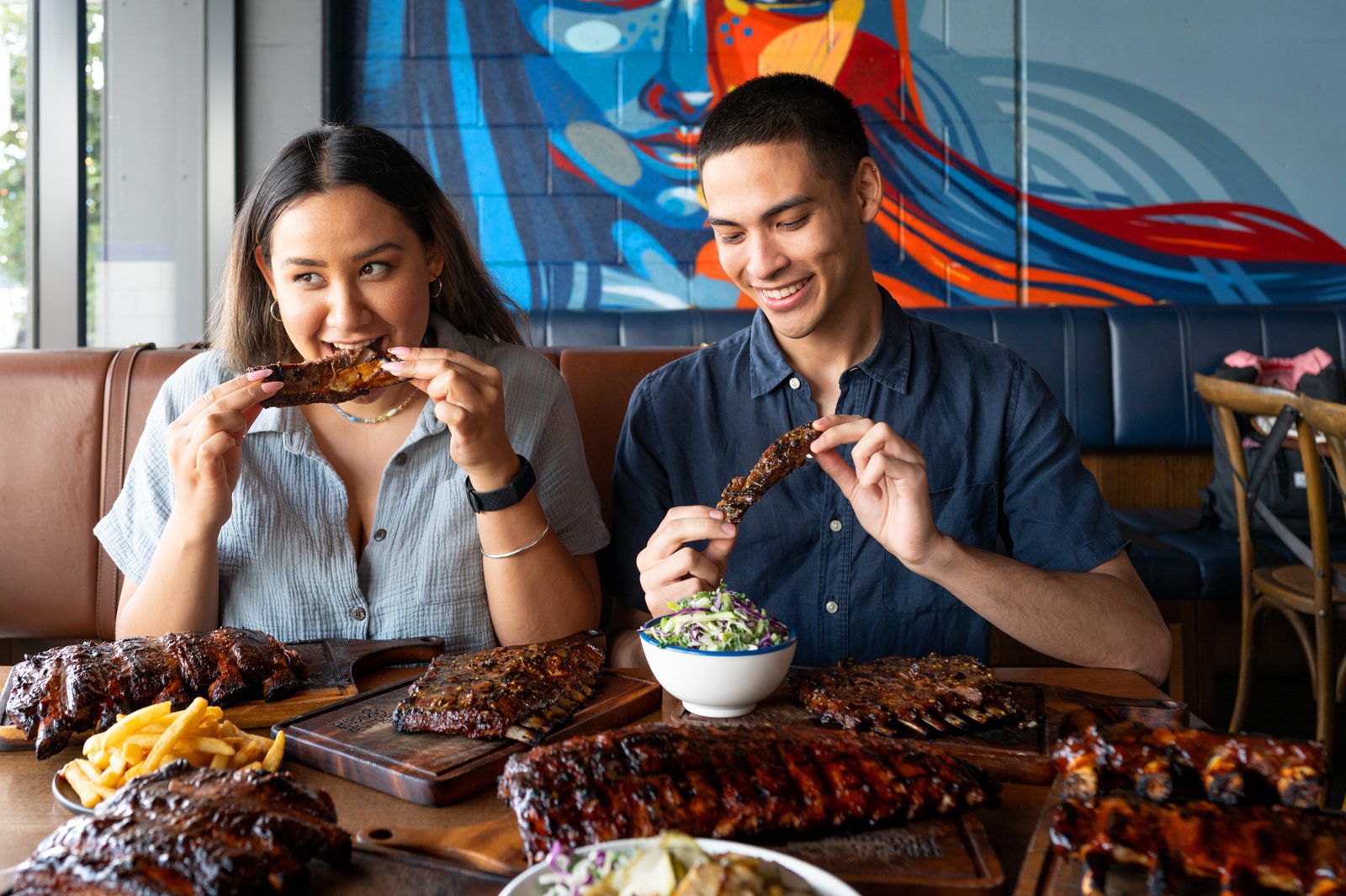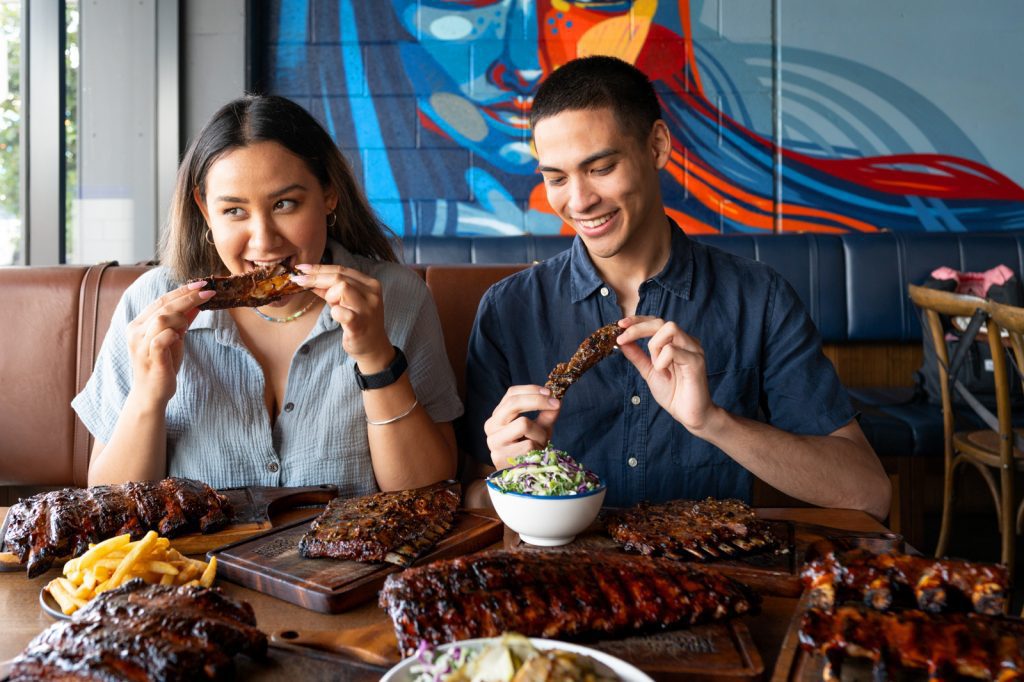 Allow our Valentine's Day Dinner Menu to Set The Mood
Maybe you're a hopeless romantic, or perhaps you just love an excuse to dine out with your partner. Whatever your stance on this special day, we have the perfect menu to make your heart swoon and reignite your passion for a perfect Valentine's Day dinner.
Start your date with delicious entrees, including grilled flatbread and mac & cheese croquettes. Choose between salt & pepper calamari or jumbo popcorn chicken to get excited for our main course options that sweep you off your feet.
Of course, the hint is in our name, and you can expect our Valentine's Day dinner menu to inject your favourite flavours of meat throughout. Starting strong, our main course options include our succulent half-pork spare ribs. If you've never tried our ribs before, you're in for a treat! Enjoy indulgent smokey flavours courtesy of our family recipe source, ignited with a hint of heat from our open-flame grill.
On the other hand, why not sink your teeth into one of our burgers? Our burger menu has a little something for everyone – no matter your taste or dietary requirements. If a plant-based vegan burger is the way to your heart, we've got you covered. Or, enjoy a decadent meaty burger made from 100% natural beef.
Both of our main options come with a side of hot chips or cabbage salad, ensuring your second course leaves you satisfied with a perfect collaboration of textures and flavours.
It goes without saying that one of the main components of a successful Valentine's Day is chocolate. Therefore, we have included a delicious chocolate brownie in our menu so that you end your meal on a perfectly sweet note – which we hope continues throughout your entire day!
Valentine's Day Dinner at Ribs & Burgers
From a fantastic menu and attentive service, we can assure you that spending Valentine's Day Dinner at Ribs & Burgers won't disappoint you. Our beautiful three-course meal isn't only deliciously good, but we have strived to ensure it is affordable for you and your partner, coming at $59 per person.
You can book now to dine in our Grillhouse locations; Drummoyne or Gregory Hills. Both restaurants have relaxed vibes and stylish interiors, making them the perfect place for a cosy Valentine's date filled with love, great food and caring service.
Valentine's Day Dinner Menu
Entrees
Grilled Flatbread

Mac & Cheese Croquettes
Your choice of:
Salt & Pepper Calamari

or

Jumbo Popcorn Chicken
Mains
Half Pork Spare Ribs

Burger of your choice

Hot Chips

Cabbage Salad
Dessert
When it comes to experiencing a lovely dinner with your significant other, then our Valentine's Day Dinner Menu is most definitely worth it. After all, what can be better than a memorable three-course meal, your partner by your side and the exceptional experience at Ribs & Burgers Grillhouse? So, why not book and dine-in within our Grillhouse locations in Drummoyne or Gregory Hills today for your very own special Valentine's Day Dinner.