Let's be real. It's all about the food.
Nothing beats mouth-watering food that leaves a smile on your face!
The heart and soul of R&B Grillhouse is our fantastic menu. Taste our crunchy fried chicken burger range, finger-licking ribs or flavoursome thick shakes. You'll be impressed with our awesome meals and drinks that hit the spot.
Dine in, take-away or delivery – choose whichever way you and your mates want to grab your eats.
Come and enjoy our delicious food that will set your tastebuds tingling!
R&B GRILLHOUSE has all your steak house favourites and a lot more! Try the Jumbo Popcorn Chicken or the Salt and Pepper Calimari to start with a cocktail or a craft beer! Now get serious and choose your favourite steak cut or a rack of ribs! For a little colour throw in a salad and top it off with a classic steak house thick shake!
Southern Highlands Cattle
An exclusive range of quality products raised in select pristine Australian environments. Working directly with farmers, Southern Highlands products deliver a consistent, safe and quality experience every time.
Southern Highlands Beef is comprised of 100% sustainably sourced Australian cattle. Utilising the services of a world-renowned animal nutritionist. The cattle are finished on a specialised grain mix which is designed to improve marbling, fineness and quality.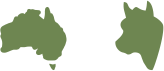 Check out our first Grillhouse locations, Gregory Hills & Drummoyne
The lowdown on R&B Grillhouse
The inspiration for R&B Grillhouse revolves around creating a dining experience that you'll remember fondly a few days later. A "good times" joint that you'll recommend to your friends. The local haunt that'll be a favourite amongst our friends and neighbours.
The menu is approachable and versatile. There's a focus on affordability and generosity with a vast array of bold flavours that we believe will keep you coming back.
We've stayed close to great suppliers, fresh produce, family recipes and humble cooking to curate a menu and beverage pairings that will evoke a sense of celebration amongst the friends and loved ones you choose to share your time with.
The food is uncomplicated but fun, unpretentious but clever enough to pair with a pineapple daiquiri! The clue is in our name – we used the word "house" intentionally because nothing tastes better than a home cooked meal. We want to put the authenticity of home-cooking back into the restaurant kitchen. Come dine with us, relax, let us take care of you, most importantly – make yourself at home. Subscribe to our mailing list to stay updated & access exclusive promotions!