Bully for Bulimba!
OPENING SOON
FREE BURG = DOWNLOAD THE APP
WANNA WIN A $500 GIFT CARD?
Go into the draw to win a $500 gift card when you download the app from the Monday 27th May till Sunday  23rd June. Plus if you are one of the first 100 people to download the app you also get your hands on a free Old School Cheese burger. T&C's Apply  
What are you waiting for?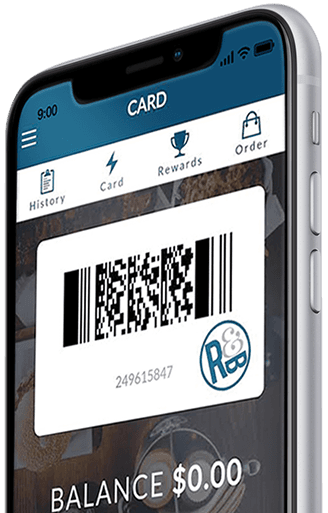 crushing Bulimba's hunger
Home to the heritage listed Bulimba Park. Now the Bulimbians have yet another attraction to come see/eat! 
We could wax lyrical about all the awesome things about Ribs & Burgers in Bulimba, but we'll keep it simple. Our restaurant is all about real food and real service – so we only use premium 100% grass-fed beef, fresh produce, and the tastiest ingredients. Our ribs in Bulimba are slow-cooked to perfection, our burger patty recipe is the product of hundreds of taste tests, and even though we pride ourselves on our beef, our vegetarian and other options are every bit as delicious. We only hire genuine people to help you get your hands on a meal, and we've kept our furnishings simple and welcoming to make sure you feel right at home.
Where to bite us Bulimba!
171 Oxford St,
Bulimba, QLD 4171
Sun-Thurs: 11am – 9:30pm
Fri-Sat: 11am – 10pm
(ONCE WE OPEN!)
AWESOME BULIMBA FOOD, WITHOUT THE BULL
We're all about awesome beef, but there really is no bull at Ribs & Burgers. We're not going to keep you waiting your entire lunch break for your meal, and we definitely won't charge you ridiculous prices. Really, we just want to provide what we love when eating out – a home-style environment, incredible food, friendly service, short wait times, and meals that won't break the bank.
Be one of the first 200 people to line up at Ribs & Burgers Bulimba on Monday the 24th June from 4pm to get your hands on 5 free burgers.
The first 200 people to line up come 4pm will be handed a temp loyalty card loaded with 40,000 points enough to get you 4 free Old School Cheese burgers. What about the 1st burger? Don't get your knickers in a knot. The 1st burger will be given to you on the day!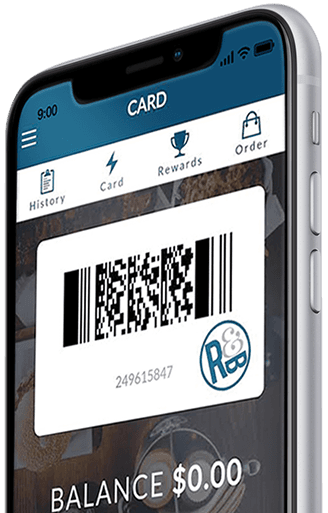 Check out the various T&C's for Bulimba
The competition is open to residents of Australia aged 18 years and over.
The competition will run from 27/05/2019 until 23/06/2019 (or an alternate date as specified in these terms and conditions).
There is no entry fee and no purchase necessary to enter this competition.
By entering this competition, an entrant is indicating his/her agreement to be bound by these terms and conditions.
Only one entry will be accepted per person. Multiple entries from the same person will be disqualified.
Closing date for entry will be 23/06/2019. After this date, the no further entries to the competition will be permitted.
No responsibility can be accepted for entries not received for whatever reason.
The rules of the competition and how to enter are as follows:

Download the free Ribs & Burgers App (the 'App') from selected platforms (currently the Apple Store and Google Play)
Upon downloading the App, the customer must then visit any Ribs & Burgers store in Australia to redeem the free burger. The Free burger will be the Old School Cheese Burger;
The offer is not available for redemption via any delivery platform including but not limited to Deliveroo, UberEats, Menulog or the like.

The promoter reserves the right to cancel or amend the competition and these terms and conditions without notice in the event of a catastrophe, war, civil or military disturbance, act of God or any actual or anticipated breach of any applicable law or regulation or any other event outside of the promoter's control. Any changes to the competition will be notified to entrants as soon as possible by the promoter.
The prize is as stated and no cash or other alternatives will be offered. The prizes are not transferable. Prizes are subject to availability and we reserve the right to substitute any prize with another of equivalent value without giving notice.
The first one hundred (100) entrants from;  Bulimba 4171, Morningside 4170, Balmoral 4171, Canon Hill 4170, Hawthorne 4171, Murarrie 4172, Seven Hills 4170, Norman Park 4170 exclusively will be chosen to win the promotion. 
One entrant (1) from all entrants will go into the draw to win a $500 Ribs & Burgers gift card to use at the Ribs & Burgers Bulimba store only.
The promoter's decision in respect of all matters to do with the competition will be final.
By entering this competition, an entrant is indicating his/her agreement to be bound by these terms and conditions and the terms and conditions of Ribs & Burgers in general located at https://ribsandburgers.com/au/about/terms-conditions/.
The competition and these terms and conditions will be governed by Australian law and any disputes will be subject to the exclusive jurisdiction of the courts of NSW.
The winner agrees to the use of his/her name and image in any publicity material, as well as their entry. Any personal data relating to the winner or any other entrants will be used solely in accordance with current Australian data protection legislation and will not be disclosed to a third party without the entrant's prior consent.
This promotion is in no way sponsored, endorsed or administered by, or associated with, Facebook, Twitter or any other Social Network. You are providing your information to us and not to any other party. The information provided will be used in conjunction with the following Privacy Policy found at https://ribsandburgers.com/au/about/privacy-policy/
We reserve the right to cancel the competition if circumstances arise outside of its control.
The competition is open to residents of Australia aged 18 years and over.
The competition will run from 24/06/2019 until 24/06/2019 (or an alternate date as specified in these terms and conditions).
There is no entry fee and no purchase necessary to enter this competition.
By entering this competition, an entrant is indicating his/her agreement to be bound by these terms and conditions.
Only one entry will be accepted per person. Multiple entries from the same person will be disqualified.
Closing date for entry will be 24/06/2019. 
Only the first 200 people to line up from 4pm will win 5 free Old School Cheese burgers. 
No responsibility can be accepted for entries not received for whatever reason.
The rules of the competition and how to enter are as follows:

Line up at Ribs & Burgers Bulimba QLD; 3 & 4/179 Oxford St, Bulimba, QLD 4171 
The first 200 people will receive a free Old School Cheese on the day in addition to a temporary loyalty card which has been pre-loaded with 40,000 points (equivalent to 4 free burgers).
Download the free Ribs & Burgers App (the 'App') from selected platforms (currently the Apple Store and Google Play)
Link the temporary loyalty card to the Ribs & Burgers app in order to redeem the 4 free Old School Cheese Burgers. 
Upon downloading the App, the customer must then visit the Ribs & Burgers Bulimba store to redeem the 4 free burgers. 
The offer is not available for redemption via any delivery platform including but not limited to Deliveroo, UberEats, Menulog or the like.

The promoter reserves the right to cancel or amend the competition and these terms and conditions without notice in the event of a catastrophe, war, civil or military disturbance, act of God or any actual or anticipated breach of any applicable law or regulation or any other event outside of the promoter's control. Any changes to the competition will be notified to entrants as soon as possible by the promoter.
The prize is as stated and no cash or other alternatives will be offered. The prizes are not transferable. Prizes are subject to availability and we reserve the right to substitute any prize with another of equivalent value without giving notice.
The first two hundred (200) entrants will be chosen to win the promotion.
The promoter's decision in respect of all matters to do with the competition will be final.
By entering this competition, an entrant is indicating his/her agreement to be bound by these terms and conditions and the terms and conditions of Ribs & Burgers in general located at https://ribsandburgers.com/au/about/terms-conditions/.
The competition and these terms and conditions will be governed by Australian law and any disputes will be subject to the exclusive jurisdiction of the courts of NSW.
The winner agrees to the use of his/her name and image in any publicity material, as well as their entry. Any personal data relating to the winner or any other entrants will be used solely in accordance with current Australian data protection legislation and will not be disclosed to a third party without the entrant's prior consent.
This promotion is in no way sponsored, endorsed or administered by, or associated with, Facebook, Twitter or any other Social Network. You are providing your information to us and not to any other party. The information provided will be used in conjunction with the following Privacy Policy found at https://ribsandburgers.com/au/about/privacy-policy/
We reserve the right to cancel the competition if circumstances arise outside of its control.