R&B Grillhouse Weekly Offers
Daily offers that will keep the whole family (and your wallet) happy!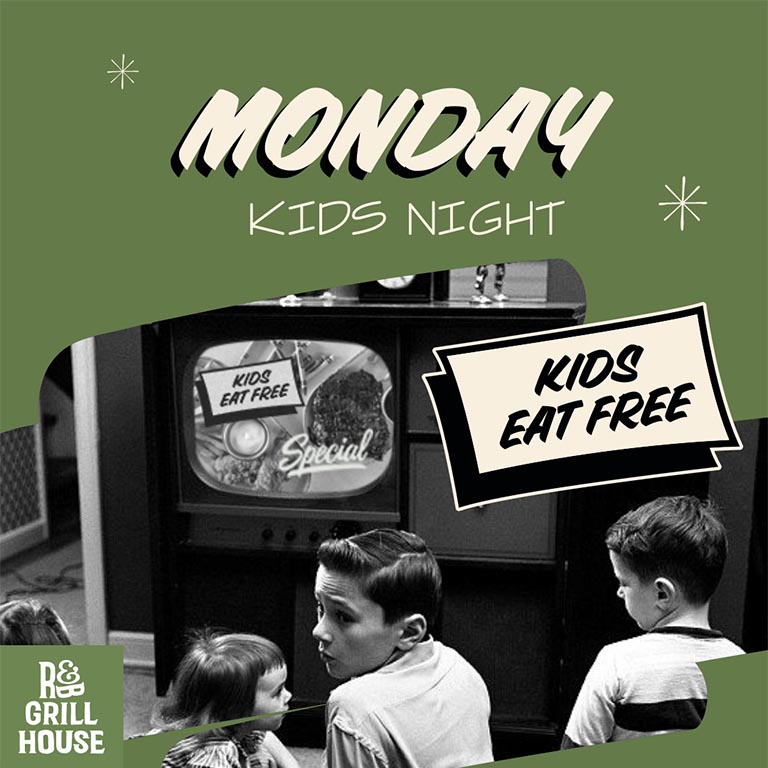 Kids Night
Kids eat free
One child free per main meal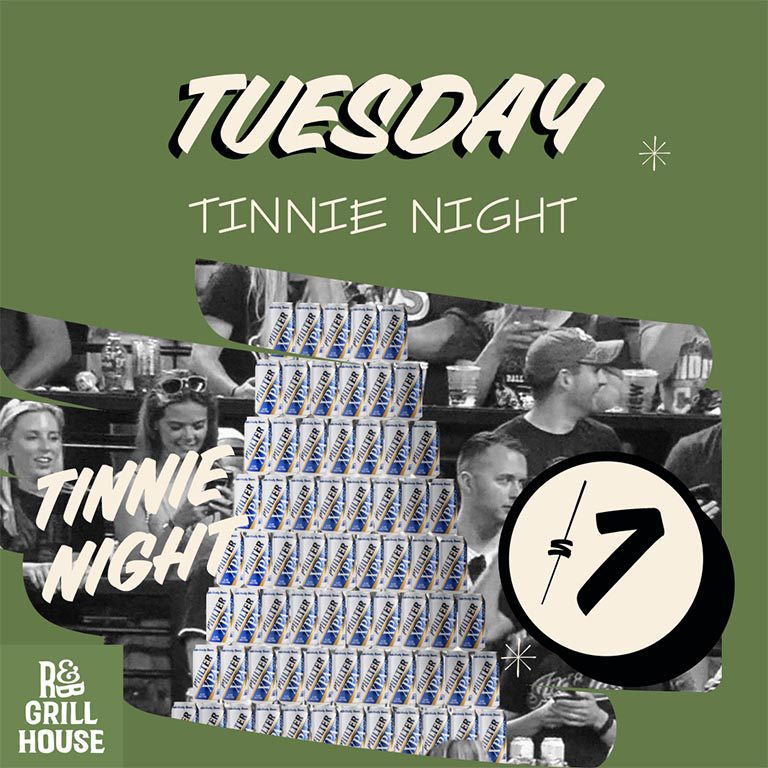 $7 Tinnie night
Enjoy a tight Tuesday with $7 tinnies of Philter XPA (in can). Cheers!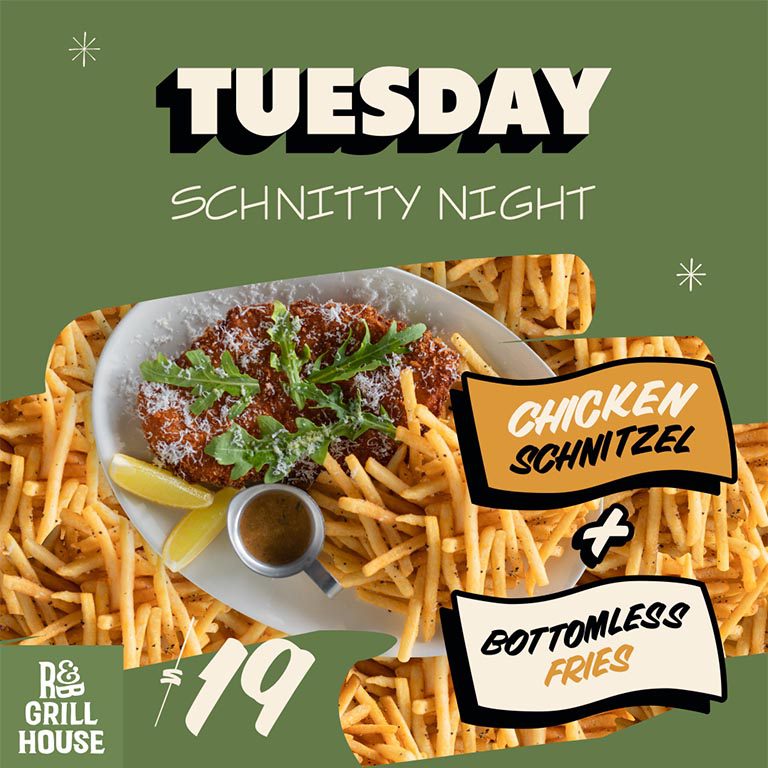 Chicken Schnitzel + bottomless fries
Seasoned with our chip spice, garnished with dressed rocket, shaved salted ricotta and two lemon wedges. Served with mushroom or peppercorn sauce.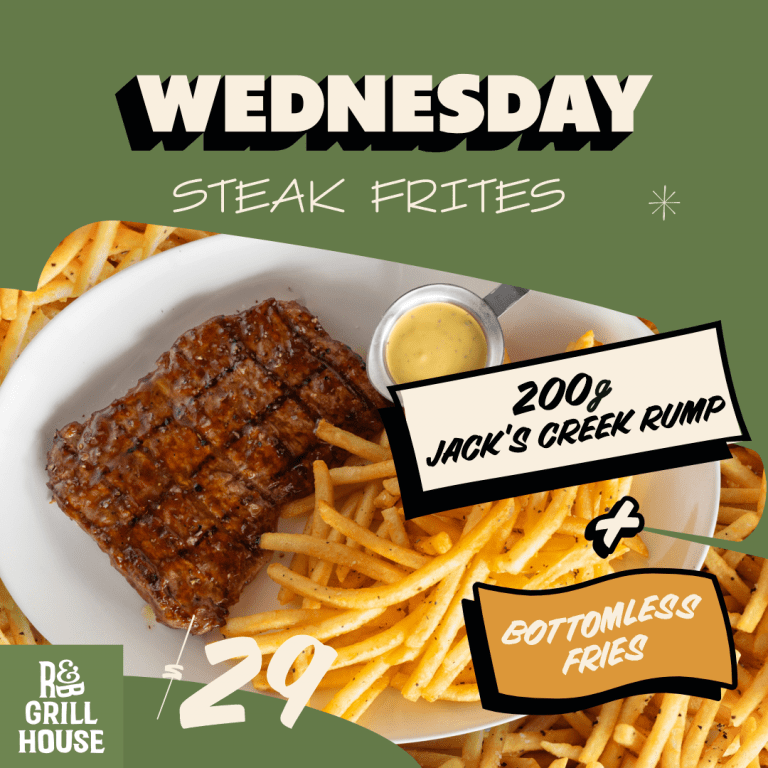 Steak Frites + bottomless fries
200g Jack's Creek Rump - Rump basted in a garlic, rosemary, lemon olive, sea salt & pepper mix.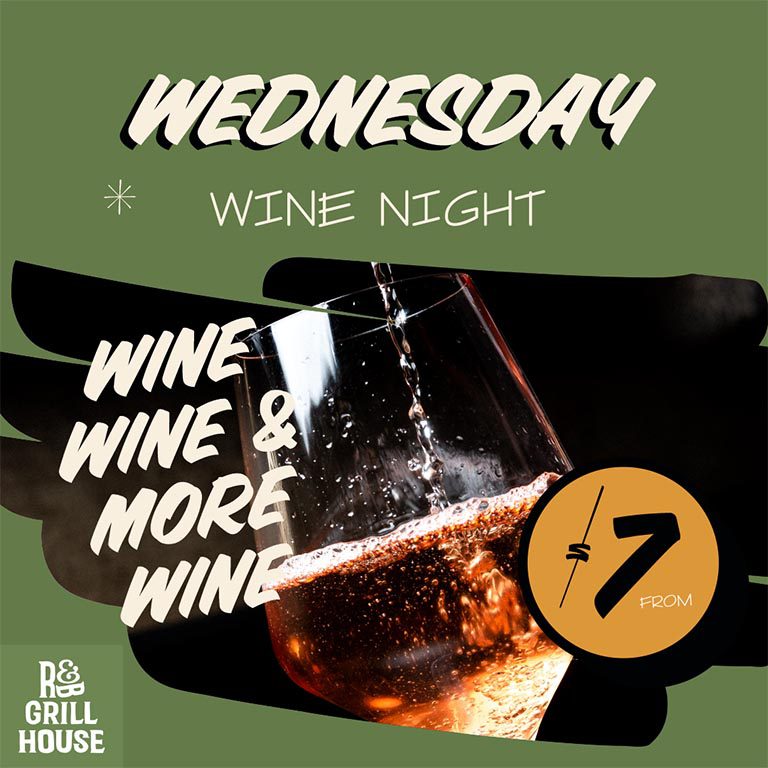 Wine Wine & more Wine
Triennes Rose:
$7 / $10 / $29
Georges Deboeuf Beaujolais Village:
$7 / $10 / $29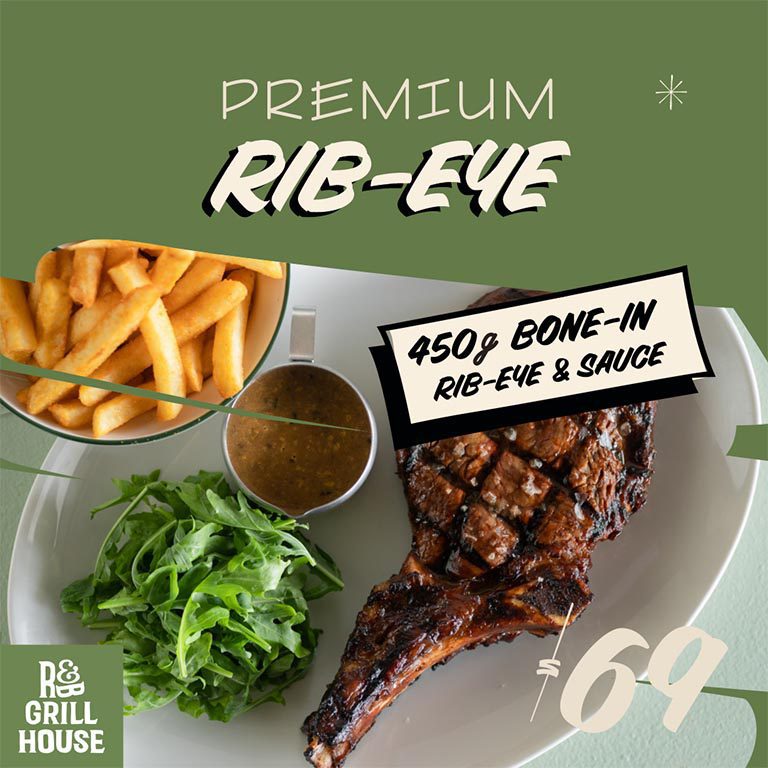 Premium Rib Eye (everyday!)
450g bone in ribeye, served with chips or salad + choice of mushroom or peppercorn sauce
Did these specials tickle your fancy?