Save Bucks, Eat Burgers! #winning
The Ribs & Burgers Butcher's Club
Even though we know you'll love our ribs and burgers and keep coming back for that succulent beef anyway, we've upped the ante with the Butcher's Club. The Butcher's Club is our loyalty program that rewards you every time you come in for a bite to eat.
You'll get up to 10% cash back credit as well as loyalty points just for being part of the club. Build up your loyalty points to redeem free items!
Every Tuesday we also have MEMBERS TUESDAY, where you get 5 times the points!
Introducing The Ribs & Burgers App!
To make it even easier to get the rewards you deserve, we have created the Ribs & Burgers App.
Once you've downloaded the app on iOS or Android, you can either start fresh or link your existing Butcher's Club membership card to your account, so all your customer history, transactions, and most importantly – your points – will immediately be available through the app. Think of it as one less card cluttering your wallet space.
Note that you'll need to register on the app under the same email that you registered with in store. If you're having any issues, get in touch with us at info@ribsandburgers.com and also check out the FAQs.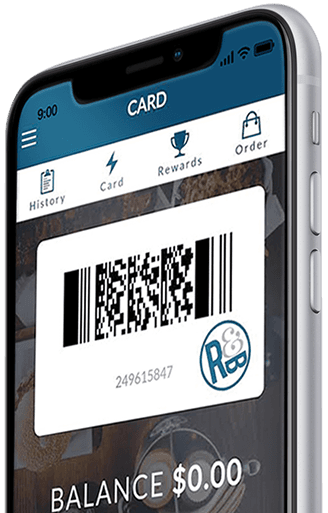 Once the app is set up, you'll start on the blue tier of membership. This is the first of three tiers, followed by silver and gold tiers.
When you're a blue tier member, you automatically receive 5% cash-back credit on all your transactions, which you can use on future purchases, as well as loyalty points that will help you level up to the next tier.
You can also earn loyalty points by stopping by our social media platforms. Any time you share, comment, or check in, we'll top you up with a few more points. Cash back and loyalty points should show up on your account almost immediately, so get in touch with us if there's a problem, and we'll get them in order ASAP.
There are no limits on the cash back or loyalty points you can earn, but they do expire exactly a year after you earned them, so make sure you use them up before then!